Matthew 7:20 "Wherefore by their fruits ye shall know them."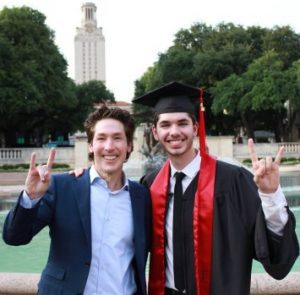 Joel and Victoria Osteen are not only Biblically Ignorant, they are Ignorant as to what the sign for the Original Hook-Um Horns of the University is. You cant really blame them as they are to busy teaching false doctrine. They are adherents of the social gospel and are prosperity preaching pimps. They are merely motivational speakers like Tony Robbins and Richard Simmons!
They have been enriched by Satan to the tune of being worth an estimated 40+ Million dollars! Part of that comes from the weekly fleecing at the Synagogue of Satan, Lakewood Church!
As the scripture above says ones fruit will give you away! The Osteens will NOT talk about SIN, HELL or tell anyone they are doomed to hell for rejecting Jesus Christ. They will not mention the Cross because talking about the Cross might offend someone! They are a Seeker Sensitive Social Club!
Continue reading "Joel and Victoria Osteen not only Biblically Ignorant, but Satanic Sign Ignorant as well?"