And YOU  

are helping them if you are not Opposing and Speaking out against the Perverts!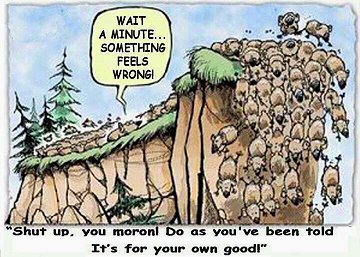 Excerpts from article by Michael Brown – For years we have heard that the homosexual movement cannot grow by reproduction, so it must grow by seduction, especially in our schools. Gay activists have been deeply offended by that statement, and for good reason, since it makes them out to be a bunch of pedophiles and child molesters. The truth be told, there are plenty of heterosexual pedophiles and child molesters, including female teachers who have sex with underage males.
But while the "seduction instead of reproduction" statement is an ugly and unfair exaggeration, what cannot be denied is this: The homosexual movement seeks to grow by the indoctrination of our children, from toddlers to pre-schoolers, and from elementary school to college. LGBT activism thrives on indoctrination.
It is true that some gay adults actively seduce underage children, using school-based GSA's (Gay Straight Alliances) and other means to lure them in, as groups like Mass Resistance have clearly documented.
At a 2015 teacher's conference in Canada, lesbian kindergarten teacher Pam Strong explained, "how she uses her classroom to convince children as young as four to accept homosexual relationships."
She said, "With [the principal's] encouragement, we decided that I would go from class to class and talk about what 'gay' means, what does 'LGBTQ' mean, what do 'I' mean."
She also read the gay book King and King to these little ones, and when she got to the part about the two princes being "married," one of the little boys suddenly shouted out: "They can't do that! They can't get married. They're two boys."
She explained to him that, yes, they did do it, right there on p. 12, to which the boy protested that it was just a story, not real life.
Strong replied, "It happens in real life too. I am married to a woman. I am gay. And I am in love with my wife."
See the whole article at the Christian Post