Kevin Spacey Comes Out as Gay after Being Accused of Making Sexual Advance on 14-Year-Old Actor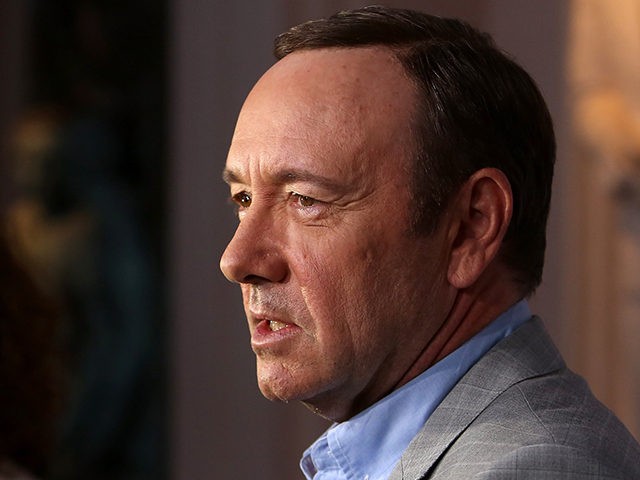 Breitbart News – Actor Kevin Spacey came out as gay and claimed he had no memory of a decades-old incident in which he allegedly made a sexual advance on a 14-year-old actor in an apology statement posted to his Twitter account Sunday night.
In an interview with BuzzFeed News Sunday, Star Trek: Discovery and Broadway star Rapp — now 46 — claimed that Spacey made an unwanted sexual advance advance on him in 1986, when both actors were performing on different Broadway shows.
Rapp alleged that Spacey, then 26, invited him to his apartment for a party. When the party had concluded and the other guests had left, Rapp claimed Spacey carried him on to his bed and climbed on top of him.
"He picked me up like a groom picks up the bride over the threshold. But I don't, like, squirm away initially, because I'm like, 'What's going on?' And then he lays down on top of me."
Read the rest at Breitbart News
MSM Spin Kevin Spacey Child Molestation Accusations, Focus On His 'Emotional' Coming Out
Major media outlets downplayed allegations that Hollywood actor Kevin Spacey tried to molest a 14-year-old boy by instead focusing on his "emotional" coming out.
Buzzfeed reported Sunday night that actor Anthony Rapp said a 26-year-old Spacey invited him over to his house when he was a child and attempted to have sex with him.
Spacey responded to the news by posting a quasi-"apology" on Twitter claiming he didn't "remember the encounter," but if it did happen it was because he was drunk. He also said he's had lots of "romantic encounters" with "men" thro…