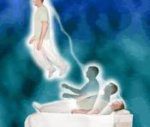 Told the police that he did it to perform astral projection ritual. That is when a persons soul or spirit leaves and they have an out of the body experience!
India – If the murder of an entire family near the Kerala Chief Minister's official residence in Thiruvananthapuram was not shocking enough, the accused is now claiming that he is involved in Satanic worship.
Cadell Jeansen Raja, 30, is accused of murdering his mother C Jean Padma, 58, a doctor; his father, A Raja Thangam, 60, a retired associate professor; his sister Carolyn, 25, who had completed her MBBS studies from China; and his relative, Lalitha, 70. He allegedly bought the murder weapon, an axe, on an online shopping portal. When the police arrested him on Monday evening from Thampanoor Railway Station, he reportedly told them that he was involved in Satanic worship and he was practising astral projection. Sources said that he also told the police that he was first interested in astral projection while studying artificial intelligence in Australia.
Police are not willing to buy Cadell's story completely and have sought a psychiatrist's help for the interrogation. Read the rest here.

Another News outlet headline: Kerala Man Kills Four Family Members to 'Speak to Their Souls'
A man accused of massacring his family told the police that he did it to perform astral projection, a ritual which he claimed would allow him to communicate with souls of dead people.
Raja told the police that performing astral projections gave him extra strength which helped him push his physical and intellectual limits.