It is an illness caused by Demon Possession!
Breitbart News – An Italian Public Prosecutor has exonerated Dr. Silvana De Mari of charges of defamation after the physician declared that homosexuality is a pathology.
The LGBT advocacy group Torino Pride brought the accusation of defamation against Dr. De Mari, alleging that she had effectively defamed the character of gays by declaring homosexuality to be an illness.
After months of deliberation, the Public Prosecutor's Office has ruled that the statements by the 64-year-old doctor and author did not constitute defamation because of the impossibility of identifying the individuals who would have possibly suffered injury from the claim.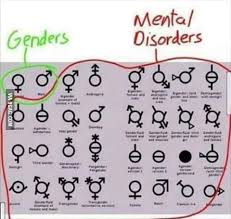 In her defense, Dr. De Mari said that homosexuality is clearly not a normal condition, while also citing her own expertise in the matter.
"I have three specialties: psychotherapy, medicine and surgery," De Mari said. "I have been taking care of homosexual persons for 40 years."
While De Mari's thesis on the abnormality of homosexuality has been a matter of public record, she gained further notoriety when interviewed on the Italian radio show La Zanzara, during which she declared that "gays live a tragic condition."
Pro LGBT groups have denounced Dr. De Mari as "homophobic," insisting that her statements provoke discrimination and "racial hatred."