Killing case marked by witchcraft, sex and revenge plot gone awry
See Mexican Witchcraft to see where this Satanists belief is derived!
Excerpts from The Facts – Witchcraft, predatory sex and a revenge plot gone fatally wrong led to the shooting death of a Galveston County man last month, investigators allege.
Four men were charged Wednesday with murder in the death of Francisco Esparza, 64, a gardener and nursery worker shot and killed on FM 517 near Alvin on the morning of May 23.
Three of the men already had been charged with felonies in Esparza's death. But investigators this week arrested a fourth man, Jose Leyva, 65, who they allege organized events leading to the killing.
Investigators describe Leyva as a "Mexican card reader," who acted as a spiritual advisor of sorts to Esparza's 19-year-old son, according to arrest affidavits the Galveston County Sheriff's Office released Friday.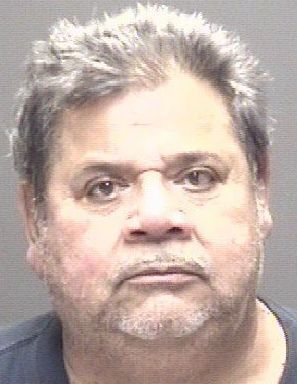 In an interview with detectives, Esparza's son described a series of incidents and interactions with Leyva — who he said worshiped the Roman Catholic Saint Cyprian, but also practiced witchcraft — that ended with his father being shot dead, according to the affidavits.
[…] offered to "cure" the bad spirits inside the teen's body through a series of prayer sessions,[…]
[…] the relationship soon departed the spiritual and entered a carnal realm marked by obsession and strange ritual,[…]
[…] Leyva became relentless, calling him "at least eight to 10 times a day" and dropping by his house on numerous occasions to warn about the bad spirit, which he called the "the Black Reaper," residing in his body,[…]
Leyva told the teenager he would have to allow a man to perform oral sex on him to be rid of the invading spirits […]
Leyva told the teen bad things would happen to his family if he didn't continue the sessions, and the teenager's mother and sister urged him to continue […]
The mother and sister are just as sick and demon possessed as the man Leyva!