Christian Witches Part 3
Evil seeks to maintain power by Suppressing the Truth and by leading the innocent with a Lie. The truth is no longer hidden, but now people are Hiding from the Truth! Without followers, evil can not spread
In a world of lies, no one is more dangerous than he who speaks the truth.
Proverbs 22:3 A prudent man foreseeth the evil, and hideth himself: but the simple pass on, and are punished.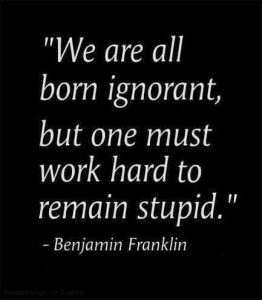 The Seducing Spirits are NOT other gods of Witchcraft and Satanism. The ARE the Principalities, the Powers, the Rulers of Darkness and the Spiritual Wickedness in High places! Demonic forces posing as spirit guides, ghosts, goblins and gods etc!
1st Timothy 4:1-2 "Now the Spirit speaketh expressly, that in the latter times some shall depart from the faith, giving heed to seducing spirits, and doctrines of devils; 2 Speaking lies in hypocrisy; having their conscience seared with a hot iron;"
Evangelical Belief in Reincarnation and Astrology Shockingly High, Survey Finds
Roughly half of self-identified evangelicals affirm at least one New Age belief, including a third who believe in psychics and one in five who believe in reincarnation or astrology, according to a new Pew Research Center poll.

The survey of Christians and non-Christians found that New Age beliefs may be more widespread than previously thought. 

Among self-identified evangelicals:

24 percent believe "spiritual energy can be located within physical things."

33 percent believe in psychics.

19 percent believe in reincarnation.

18 percent believe in astrology. 

Forty-seven percent of evangelicals affirm at least one of the four New Age beliefs. That percentage is even higher among Catholics (70 percent), mainline Christians (67 percent), and Protestants from the historically black tradition (72 percent). Twenty-two percent of atheists and 56 percent of agnostics affirm at least one of the four New Age beliefs. 

Among the general population, 69 percent of women and 55 percent of men believe in at least one New Age tenet. 

"Just as women are more likely than men to identify with a religion and to engage in a number of religious practices, women also are more likely to hold New Age beliefs," Claire Gecewicz, a research analyst at Pew Research Center, wrote. "Across all four measures – belief in psychics, reincarnation, astrology and that spiritual energy can be found in objects – larger shares of women than men subscribe to these beliefs." Source: The Christian Post
60 Percent Of All Americans Believe That They Have Seen A Ghost

Again, if people were Truly Born Again and knew what the Word of God said, they would not believe in this Crap!! See what these ghosts really are here.
Michael Snyder – Have you ever seen a ghost? If you believe that you have, then you definitely have plenty of company. It turns out that well over half of all Americans also believe that they have encountered a ghost. As we approach the most frightening day of the year, a shocking new survey has been released that indicates that 60 percent of those that live in the United States believe that they have seen a ghost. The following comes from Fox News…

Ghost children with jet black eyes, otherworldly green flashes, and mysterious TV flickerings – these are just some of the modern ghostly encounters Americans have experienced, according to new research.

A new study of 2,000 people found that most people have a stronger connection to the paranormal than one might think – 60 percent of those studied felt they had seen a ghost in their lifetime. In addition, more than 40 percent of those surveyed think their pet has seen one too.

I can understand those that believe that they have seen a ghost, but how would someone know that their pet has seen one?

I just don't get that.

But clearly Americans have a very strong belief in the supernatural. Even though church attendance is the lowest that it has ever been in this country, Americans still obviously believe that a spiritual dimension exists.

And when people encounter ghosts, most of the time those encounters are not very pleasant… See the rest at Michael Snyder's website
Then there is this from the Christian Post: Witches Outnumber Presbyterians in the US; Wicca, Paganism Growing 'Astronomically'
The population of self-identified witches has risen dramatically in the United States in recent decades, as interest in astrology and witchcraft practices have become increasingly mainstreamed.

While data is sparse, Quartz noted, the practice of witchcraft has grown significantly in recent decades; those who identify as witches has risen concurrently with the rise of the " witch aesthetic."

"While the U.S. government doesn't regularly collect detailed religious data, because of concerns that it may violate the separation of church and state, several organizations have tried to fill the data gap," Quartz reported.

"From 1990 to 2008, Trinity College in Connecticut ran three large, detailed religion surveys. Those have shown that Wicca grew tremendously over this period. From an estimated 8,000 Wiccans in 1990, they found there were about 340,000 practitioners in 2008. They also estimated there were around 340,000 Pagans in 2008."

Pew Research Center studied the issue in 2014, discovering that 0.4 percent of Americans, approximately 1 to 1.5 million people, identify as Wicca or Pagan, meaning their communities continue to experience significant growth. Read the rest at the Christian Post
Hellywood and the Music Industry certainly isn't discouraging people from getting involved in Witchcraft
Rapper Azealia Banks is a Black Magick, Animal Sacrificing Witch!
Azealia Banks shocks the internet by posting video of 'blood-stained' room she uses for ' witchcraft'

The American rapper announced she used the closet for witchcraft

Mirror December 30, 2016 – Azealia Banks has left fans shocked after posting a video of her cleaning the blood-stained room she 'uses for witchcraft'.

In an Instagram video, that has since been deleted, she chats to the camera looking like she's ready to get her hands dirty. See the video here.
Chilling Adventures of Sabrina Will Be Extremely Satanic
Netflix's reboot of the sitcom "Sabrina the Teenage Witch" will be dark and extremely Satanic. The one-minute trailer promoting the show says it all.

The show clearly targets young people as it stars a teenage girl and her high-school friends. While the series hasn't been released yet, the short trailer available on YouTube says it all. Packed with flashing satanic images, the trailer clearly spells out (pun intended) the true aim of this show: To expose young people to the occult elite's satanic world. See more at the Viligant Citizen
Season of the Witch
"It's a celebration of the witch. You can have sexy witches, you can have scary witches, but it's still a celebration of the witch. Even if the witch isn't shown in a positive light," said Stephens, a 37-year-old Wiccan who also practices witchcraft.

Teighe Thorsen is a 29-year-old D.C. resident and witch who cofounded the group CityWitches in 2016.

Thorsen said she created the group, which includes Wiccans, Pagans and other occultists, as "a place where the alternate outcasts of magic can actually come together and talk."

"We're getting a lot of youth, a lot of people generally under 30, although not always, who are trying to find somewhere in their life that they actually have power," she said. "They're trying to find it in something that is non-dogmatic and something that is just their own — mystical, different, badass and empowering." See this article here
Why are they getting a lot of youth? Because the church has failed and so have Dad and Mom! The Apostate Church does NOT have anything to offer!
Even Democrat Politicians summon the Evil: Real Life Witch Hunt Reveals Arizona Congresswoman Practiced ' Feminist Witchcraft'
Rep. Kyrsten Sinema (D-Ariz.), the Democratic Senate nominee in Arizona, once summoned a group of " feminist witches" called Pagan Cluster to protest the Iraq invasion and celebrate International Women's Day, according to emails obtained by Washington Examiner. As an anti-war organizer staging a protest in 2003, Sinema encouraged the sorceresses to don "colorful clothing and come ready to dance, twirl, and stay in touch with your inner creativity and with the Earth."

Pagan Cluster's website claims the organization has roots "in the Reclaiming Tradition of feminist Witchcraft" and incorporates "music, drums, ritual, myth, humor and magic" into its political outreach. Members practice nonviolent witchcraft while "participating in direct democracy."

This wasn't the only rally where Sinema employed magic to battle the dark forces of indefinite military occupation. Later that year, the Democrat attended another anti-war protest in Miami alongside other Pagan activists. In an email describing the event, Sinema writes about "singing and spiraling in the pagan's circle" before police forces threw sound bombs and pepper-sprayed the activists.

Sinema is in a tight Senate race against Republican Congresswoman Martha McSally. Source: Observer.com

Just When You Think Things Can't Get Much Worse, Here Comes 'Christian Witchcraft' And 'Divine Magick'
"Stop thinking you can tell people how to worship. Stop thinking you can tell people how to connect with the divine. I could tell you how many people have told me, 'You can't be a Christian witch' but here I am. See, you can't tell me how to worship. You cannot tell me how to connect with the divine. That's between me and God. You cannot tell me how to pray," a defiant Love declared in a recent rant on Facebook.
NTEB – Despite biblical warnings against the practice of witchcraft, the Rev. Valerie Love, who describes herself as a practicing Christian witch and an ordained minister of spiritual consciousness, is insisting that there is nothing wrong with Christians being witches and has recently launched a school to help Christians tap into magic.
Make no mistake about it, the Bible is crystal-clear in both Testaments regarding the evil associated with the sin of witchcraft. Witchcraft is real, it has power, and God warns us in all dispensations to have nothing to do with it.
"Now the works of the flesh are manifest, which are these; Adultery, fornication, uncleanness, lasciviousness, Idolatry, witchcraft, hatred, variance, emulations, wrath, strife, seditions, heresies, Envyings, murders, drunkenness, revellings, and such like: of the which I tell you before, as I have also told you in time past, that they which do such things shall not inherit the kingdom of God." Galatians 5:19-21 (KJV)
Witchcraft is bundled in with a whole package of things Christians are dabbling in these days, like yoga, self-love, self-realization, spell casting, Destiny Cards, and all the rest of that ungodly garbage. Witchcraft is slithering into the Church, and should avoid it at all costs. And while we're on the subject, Paul tells us women are not to be pastors, either.
"And he caused his children to pass through the fire in the valley of the son of Hinnom: also he observed times, and used enchantments, and used witchcraft, and dealt with a familiar spirit, and with wizards: he wrought much evil in the sight of the LORD, to provoke him to anger." 2 Chronicles 33:6 (KJV)
King Saul in the Old Testament thought he could safely consult a witch to get some 'inside information', and he got it alright. But it wasn't cheap. Saul will be burning in Hell for eternity trying to pay off that debt.
FROM THE CHRISTIAN POST: "Stop thinking you can tell people how to worship. Stop thinking you can tell people how to connect with the divine. I could tell you how many people have told me, 'You can't be a Christian witch' but here I am. See, you can't tell me how to worship. You cannot tell me how to connect with the divine. That's between me and God. You cannot tell me how to pray," a defiant Love declared in a recent rant on Facebook.

She explained that she was "born a witch" but was forced to stifle her identity as a Jehovah's Witness from age 4 to 30 when she finally left the "cult."

"Where do we get off believing that we can actually dictate to other people how they worship. … It's not our lane," Love said. "I was born a witch and I love it. I'm so thankful. People are afraid of the word ' witch' because of fear and ignorance and I am here as a minister of the living God to dispel fear and ignorance."
How I became a Christian Witch | Valerie Love
At her Christian Witches website, Love also shares her story and offers a number of resources to help Christian witches including her recently launched Covenant of Christian Witches Mystery School which recently launched in Salem, Massachusetts. The school, according Love's website, was launched to "inspire, teach, share wisdom, and support magickal beings in owning and embracing magick, practicing magick and utilizing magick as a path to SELF-REALIZATION."
Is witchcraft already in YOUR church?
Watch False Teacher Heidi Baker Imparting Demons And Casting Spells At Bethel Church
"My job as a minister of the living God, as an ordained minister of spiritual consciousness is freedom, to set us free. … People are in religious bondage because religion told you what to think, what to do. I'm not here to tell you what to think. I'm here to support you in how to think," she said in her recent video.
On her personal website that focuses on personal enlightenment, love also offers coaching programs for an investment of $5,000 to $50,000. READ MORE  Posted with permission from Now the End Begins
---
New Form of Witchcraft dubbed "Christ Alignment"
Tarot cards: The dark truth behind the popular trend
---
If you go to the store to buy Meat, don't run to the Milk section or the Junk Food aisle looking for it!!
The Meat Section is the
True Gospel of Jesus Christ
.
The Milk Section is likened to those who will not preach on sin and
Hell
, just a feel good message, the Social gospel.
The Junk Food Isle is the outright false doctrine AKA the prosperity gospel, name it and claim it, the Hebraic Roots movement and other false teachings!!
Feasting on just Milk and Junk will eventually cause you great harm, you can count on it!!
---
If you appreciate what this Ministry is doing to Expose the Fake Christians, Satanists, Witches, Communist/Socialist Democrats, R.I.N.O Republicans and the assault on our Conservative, True Christian values,
please consider a small donation
to help us continue and expand. This Ministry is not only under attack by the Enemy, we are now under attack from supposed Christians also. It is what
Tom Horn calls 'Blood on the Altar"
!