Rampant Pedophilia with Child Actors the Next Shoe to Drop in Hollywood Sex Scandal
Older men acting as agents sexually abuse child actors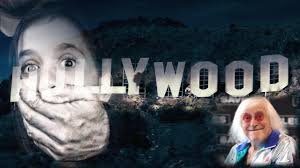 Jerome Corsi – WASHINGTON, D.C. – The Harvey Weinstein scandal is only the prelude to Hollywood's best kept secret scandal, namely, widespread pedophilia in which older men, frequently acting as agents, engage in a systematic and continuing pattern of sexually abuse of child stars as well as underage aspiring actors and actresses.
The career of any Hollywood child star or rising star who goes public to expose the rampant pedophilia risks having their career destroyed by a Hollywood elite determined to circle the wagons to protect the pedophiles from press exposure and/or criminal prosecution.
While the mainstream media typically avoids reporting on Hollywood pedophilia, the case of Brian Peck, a Hollywood X-Men and Living Dead actor, who used his movie industry roles to abuse a Nickelodeon star proves the point.
As reported by the Daily Mail on June 8, 2015, Peck served 16 months in prison for a 2004 conviction in which he admitted to two counts of sexual abuse with the child Nickelodeon star.
In the circle of pedophilia accusations that circulated around director Bryan Singer's X-men movies, Marc Collins-Rector pleaded guilty to having sex with under young boy actors who were invited to parties and given drugs and alcohol as the opening act of a play that ended in older men sexually abusing them.
USA Today reported on June 14, 2004, that Marc Collins-Rector who had been in custody since his capture in Spain two years previously, pleaded guilty to charges brought against him by federal prosecutors in California and New Jersey, accusing him of luring five minors across sex lines.
Collins-Rector founded Digital Entertainment Network to create video-based websites targeting 14- to 24- year-olds. Executives had planned a $75 million stock offering, but USA Today reported the stock offering collapsed after Collins-Rector and his partners resigned after accusations of sexual abuse became known, and the company collapsed in 2000.
According to USA Today, Collins-Rector settled a five-count federal indictment from New Jersey by pleading to one charge, transporting "J.W." from New Jersey to California, Michigan and elsewhere to engage in illegal sex from 1993 to 1997.
Collins-Rector also pleaded guilty to eight charges stemming from a 21-count California federal indictment. Those eight charges deal with transporting four minors for sex: "R.G." and "J.T." from Michigan to California in the mid-1990s, "B.L." from Minnesota to California in 1997, and "D.S." from California to Arizona in 1999.
Federal authorities had been searching for Collins-Rector since August 2000, when he was indicted by a federal grand jury. He was extradited from Spain on Oct. 24, 2003.
One of the boys involved in the Collins-Rector case was Alexander Burton, who was given the role of Pryo in Bryan Singer's X-men. The boys in the Collins-Rector case were awarded $4.5 million in damages, according to ListVerse.com.
Child actor Corey Feldman appeared on The View in 2013 to discuss his 2013 book published by St. Martin's Press, entitled "Coreyography: A Memoir."
As reported by 100PercentFedUp.com, during that interview, Barbara Walters and Star Jones "went out of their way to discredit and shut him up."
During the interview, Feldman insisted: "I'm saying there are people that were the people that did this to both me and Corey [Haim] that are still working. They're out there, and that are some of the richest, most powerful people in this business."
Walters tried to interrupt, but Feldman continued: "And they do not want me saying what I am saying right now."
Walters asked Feldman, "Are you saying they are pedophiles … and that they are still in this business?"
Feldman answered, "Yes."
---
If you go to the store to buy Meat, don't run to the Milk section or the Junk Food aisle looking for it!!
The Meat Section is the
True Gospel of Jesus Christ
.
The Milk Section is likened to those who will not preach on sin and
Hell
, just a feel good message, the Social gospel.
The Junk Food Isle is the outright false doctrine AKA the prosperity gospel, name it and claim it, the Hebraic Roots movement and other false teachings!!
Feasting on just Milk and Junk will eventually cause you great harm, you can count on it!!
---
If you appreciate what this Ministry is doing to Expose the Fake Christians, Satanists, Witches, Communist/Socialist Democrats, R.I.N.O Republicans and the assault on our Conservative, True Christian values,
please consider a small donation
to help us continue and expand. This Ministry is not only under attack by the Enemy, we are now under attack from supposed Christians also. It is what
Tom Horn calls 'Blood on the Altar"
!