No, I don't really think he is, BUT, he IS AN anti-Christ as Jesus said. Bill Gates is a destroyer of humanity because Lucifer is his daddy!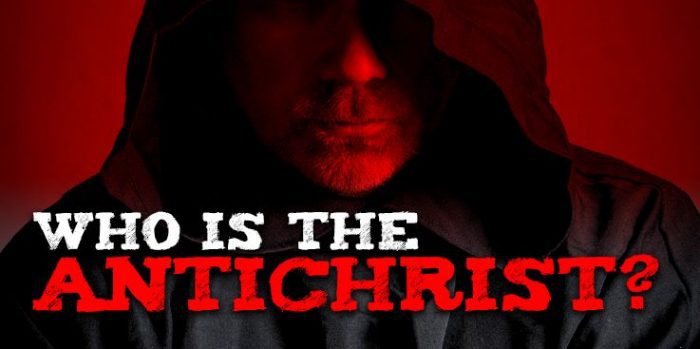 1st John 2:18-20 "Little children, it is the last time: and as ye have heard that antichrist shall come, even now are there many antichrists; whereby we know that it is the last time. 19 They went out from us, but they were not of us; for if they had been of us, they would no doubt have continued with us: but they went out, that they might be made manifest that they were not all of us. 20 But ye have an unction from the Holy One, and ye know all things." 
The anit-Christ will be a very charismatic person being well liked and received, by the whole world, even by the masses who sit in church and should know better. 
Robert F Kennedy Jr: False 'Savior' Bill Gates Now Controls The Lives Of 7 Billion Humans
Baxter Dmitry | News Punch – The World Health Organization is "conducting global social and medical experimentation" in accordance with the vision of their mega-donor Bill Gates and his "religious faith that he can use technology (vaccines and GMO agriculture) to make him the savior to all of humanity," warns Robert F. Kennedy Jr.
"Gates' strategy of buying WHO [World Health Organization] and purchasing control of US health officials like Tony Fauci & Deborah Birx" means the Microsoft co-founder can now "dictate global health policies affecting 7 billion people and to control the most intimate details of our lives," said Kennedy Jr. on his Instagram page.
Kennedy Jr. also quoted from a recent Politico article about Bill Gates, acknowledging that "Gates' priorities have become the WHO's. Rather than focusing on strengthening health care in poor countries… the agency spends a disproportionate amount of its resources on projects… Gates prefers". 
According to Kennedy Jr., Gates' preferred projects involve "GMO crops, chemical agriculture and vaccines."
RELATED: Robert F. Kennedy Jr.: How Did Bill Gates 'Land the Job of Dictating World Health Policy With No Election?'
"As the @nationmag reported last week, those policies often benefit pharma & chemical companies—like Monsanto—in which Gates and his foundation are heavily invested.

Gates has used his money to systematically purchase "powers exceeding, in some respects, those wielded by presidents" and is using these powers to experiment on human beings like "guinea pigs", warns Kennedy Jr.
Human guinea pigs
"A Geneva-based NGO rep complained to Politico: "Few people dare to openly criticize what he does." 
"Critics deride Gates' approach as "monopolistic philanthropy." 
"Under his direction, WHO is conducting global social and medical experimentation applying Gates' religious faith that he can use technology (vaccines and GMO agriculture) and his deep understanding of computers to make him the savior to all of humanity. 
"We are his guinea pigs."
---
If you go to the store to buy Meat, don't run to the Milk section or the Junk Food aisle looking for it!!
The Meat Section is the
True Gospel of Jesus Christ
.
The Milk Section is likened to those who will not preach on sin and
Hell
, just a feel good message, the Social gospel.
The Junk Food Isle is the outright false doctrine AKA the prosperity gospel, name it and claim it, the Hebraic Roots movement and other false teachings!!
Feasting on just Milk and Junk will eventually cause you great harm, you can count on it!!
---
If you appreciate what this Ministry is doing to Expose the Fake Christians, Satanists, Witches, Communist/Socialist Democrats, R.I.N.O Republicans and the assault on our Conservative, True Christian values,
please consider a small donation
to help us continue and expand. This Ministry is not only under attack by the Enemy, we are now under attack from supposed Christians also. It is what
Tom Horn calls 'Blood on the Altar"
!