1st John 2:18 "Little children, it is the last time: and as ye have heard that antichrist shall come, even now are there many antichrists; whereby we know that it is the last time."
You just knew it had to happen. With all of the Witchcraft, Magick, Occult Symbolism, Child Grooming and Pedophilia…, I was waiting for the other shoe to drop.
Yep, the Luciferian Pedophiles are now promoting out right Satanism and attempting to make the subject of the anti-Christ fun and no big deal, further indoctrinating children into their Satanic Lair!!
Frog in a pot of water? Pretty soon they will be showing Real Satanic Rituals and Child Sacrifice!!
He, the anti-Christ, is alive, being groomed and it is NOT Child's Play!! Many of you WILL BOW and worship him when he appears!!!
Update 8/5/22: Disney Cancels New Release of "Little Demon"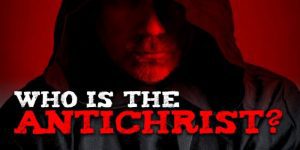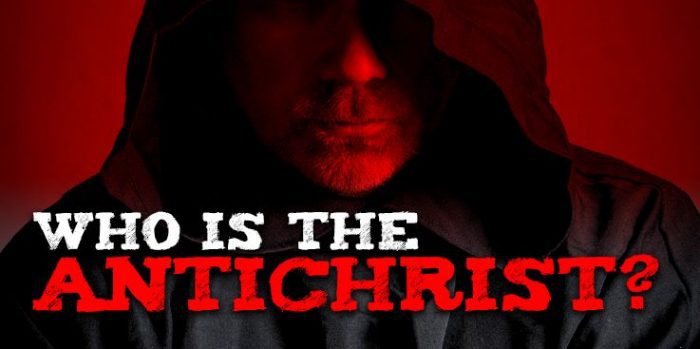 Gateway Pundit – Last week, Disney continued down its path to destruction, releasing a new cartoon entitled Little Demon, and it is just as bad as it sounds.
The Walt Disney Company, which now owns the FXX Network after acquiring 20th Century Fox.
"Disney has announced that FX's new animated horror-comedy series "Little Demon" will begin streaming on Disney+ in Australia and New Zealand on Wednesday, September 21, 2022. The series currently debuts new episodes on Thursdays on FXX and streams the next day on Hulu. The show is also expected to arrive on Disney+ in other countries," according to Disney Plus Informer.
The cartoon takes place 13 years after an unmarried pagan woman is impregnated by Satan (voice played by Danny Devito) and follows her and her daughter (literally the spawn of Satan and referred to as the Antichrist) through everyday life.
The series features demonic witchcraft, pagan rituals, gratuitous blood, gore, and nudity, and judging by the trailer (included here, but not recommended) can easily be considered pornographic by definition.
YouTuber Nick Jones points out that, while the cartoon is an "adult comedy," it will undoubtedly attract the eyes of young viewers. But perhaps even more sinister is how spiritually undiscerning adults are being targeted with the normalization of satanic, demonic and pagan ideas through the use of a comedic cartoon, that will further desensitize themselves and their children to this kind of evil.
One Million Moms, an organization whose goal is to stop the exploitation of children, writes:
Along with other Disney-associated productions such as Maleficent, Star vs. the Forces of Evil, and The Owl House, this new adult cartoon series, Little Demon, is also set in a spiritually demonic realm.

According to Deadline, a Hollywood online news source, "Among other shenanigans, the comedy … shows Laura [the mother] nude with no pixilation. She strips down in the first episode to perform a ritual, while there are multiple instances of nudity throughout the series."

Series creator Seth Kirschner told reporters, "We are going to keep going for it until we are told no."

Let us be sure they are told, "No!" quickly!

The Bible tells us clearly in Isaiah 8:19-22 of a spiritual realm that is not of God. It warns us not to participate in witchcraft or consult with mediums but to call on God. Deuteronomy 18:10-11 also warns us to avoid witchcraft in all forms.
One Million Moms has a petition asking Disney to cancel Little Demon, you can sign here.
Disney seems to be dead set on continuing their march into darkness as we previously reported, Disney announced that they created a task force to create more LGBTQ content for children, and recently announced casting a drag queen in a new marvel comic series Ironheart.
---
If you go to the store to buy Meat, don't run to the Milk section or the Junk Food aisle looking for it!!
The Meat Section is the
True Gospel of Jesus Christ
.
The Milk Section is likened to those who will not preach on sin and
Hell
, just a feel good message, the Social gospel.
The Junk Food Isle is the outright false doctrine AKA the prosperity gospel, name it and claim it, the Hebraic Roots movement and other false teachings!!
Feasting on just Milk and Junk will eventually cause you great harm, you can count on it!!
---
If you appreciate what this Ministry is doing to Expose the Fake Christians, Satanists, Witches, Communist/Socialist Democrats, R.I.N.O Republicans and the assault on our Conservative, True Christian values,
please consider a small donation
to help us continue and expand. This Ministry is not only under attack by the Enemy, we are now under attack from supposed Christians also. It is what
Tom Horn calls 'Blood on the Altar"
!