'That's what I would do if I wanted to get rid of 90 or 95% of the world's population. And I think that's what they're doing.'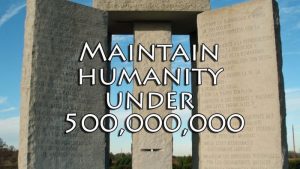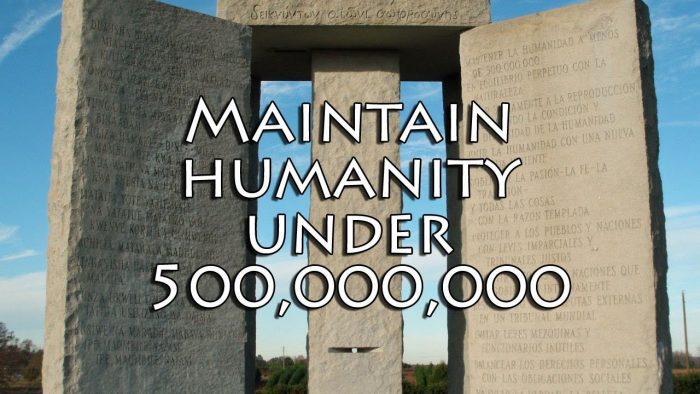 Adan Salazar | Info Wars – Former Pfizer Vice President and Chief Science Officer Dr. Michael Yeadon has sounded the alarm over the current vaccine scheme saying it could lead to mass depopulation.
In recent interviews Dr. Yeadon has been warning about the dangers of the poorly vetted mRNA vaccines being forced onto the public by health and government authorities.
After months of research and over 32 years of experience, Dr. Yeadon has come to the conclusion that the vaccines, booster shots and non-existent regulations are creating a system that could easily be used for "nefarious purposes."
Speaking with America's Frontline Doctors and LifeSite News, Yeadon explained he's worried about a global depopulation agenda.
"If you wanted to introduce a characteristic which could be harmful and could even be lethal, and you can even tune it to say 'let's put it in some gene that will cause liver injury over a nine-month period,' or, cause your kidneys to fail but not until you encounter this kind of organism [that would be quite possible]. Biotechnology provides you with limitless ways, frankly, to injure or kill billions of people," Yeadon told LifeSite News reporter Patrick Delaney.
"And since I can't think of a benign explanation for any of the steps: variants, top-up vaccines, no regulatory studies… it's not only that I cannot think of a benign explanation, the steps described, and the scenario described, and the necessary sort of resolution to this false problem is going to allow what I just described: unknown, and unnecessary gene sequences injected into the arms of potentially billions of people for no reason."

"I'm very worried … that pathway will be used for mass depopulation, because I can't think of any benign explanation."
Elsewhere in the interview, Yeadon added, "That's what I would do if I wanted to get rid of 90 or 95% of the world's population. And I think that's what they're doing."
"Now I don't know [for certain] that they're going to use that [system] to kill you, but I can't think of a benign reason, and with that power they certainly could harm you, or control you, so you should object [and strenuously oppose it]."
The ex-Pfizer scientist explained governments are directly lying to the people, and that this type of system would be highly convenient for the "eugenicists [who] have got hold of the levers of power."
"[And if you recognize that our governments are involved in a major verifiable lie], don't just turn your computer off and go to supper. Stop. Look out the window, and think, 'why is my government lying to me about something so fundamental?' Because, I think the answer is, they are going to kill you using this method. They're going to kill you and your family. 

"The eugenicists have got hold of the levers of power and this is a really artful way of getting you to line-up and receive some unspecified thing that will damage you. I have no idea what it will actually be, but it won't be a vaccine because you don't need one. And it won't kill you on the end of the needle because you would spot that."
Yeadon echoed the sentiments in an interview with America's Frontline Doctors last month, warning people not to go near "top up vaccines," or booster shots, as some Covid vaccines including Pfizer and Moderna require two doses.
"I must return to the issue of 'top up vaccines' (booster shots) and it is this whole narrative which I fear will he exploited and used to gain unparalleled power over us.

"PLEASE warn every person not to go near top up vaccines. There is absolutely no need to them.

"As there's no need for them, yet they're being made in pharma, and regulators have stood aside (no safety testing), I can only deduce they will be used for nefarious purposes.

"For example, if someone wished to harm or kill a significant proportion of the world's population over the next few years, the systems being put in place right now will enable it.

"It's my considered view that it is entirely possible that this will be used for massive-scale depopulation."
Yeadon made headlines last October picking apart Covid death and infection statistics with an extensive report, in which he opined,
There is absolutely no need for vaccines to extinguish the pandemic. I've never heard such nonsense talked about vaccines. You do not vaccinate people who aren't at risk from a disease. You also don't set about planning to vaccinate millions of fit and healthy people with a vaccine that hasn't been extensively tested on human subjects. This much I know after 30 years in the pharmaceutical industry. Yet there are such moves afoot.
Since then, he's given a slew of interviews on the subject, many of which can be found on Bitchute.
Watch David Icke's interview with Dr. Yeadon, available at BanThis.TV.
In the following interview, Dr. Yeadon warns about the dangers of vaccine passports.
H/T: AmericasFrontlineDoctors.com, LifeSiteNews.com
---
If you go to the store to buy Meat, don't run to the Milk section or the Junk Food aisle looking for it!!
The Meat Section is the
True Gospel of Jesus Christ
.
The Milk Section is likened to those who will not preach on sin and
Hell
, just a feel good message, the Social gospel.
The Junk Food Isle is the outright false doctrine AKA the prosperity gospel, name it and claim it, the Hebraic Roots movement and other false teachings!!
Feasting on just Milk and Junk will eventually cause you great harm, you can count on it!!
---
If you appreciate what this Ministry is doing to Expose the Fake Christians, Satanists, Witches, Communist/Socialist Democrats, R.I.N.O Republicans and the assault on our Conservative, True Christian values,
please consider a small donation
to help us continue and expand. This Ministry is not only under attack by the Enemy, we are now under attack from supposed Christians also. It is what
Tom Horn calls 'Blood on the Altar"
!