Whistle blower tells all, claiming Hillary Clinton, Chuck Schumer, Kirsten Gillibrand and other prominent Democrats are involved in human trafficking, sex slavery, and Satanism
(Natural News) A former publicist for the infamous sex cult NXIVM has come forward as a whistleblower to tell all that he knows about the evils he witnessed while working for the group – and perhaps more importantly, to reveal the identities of some of the corrupt politicians who were also involved.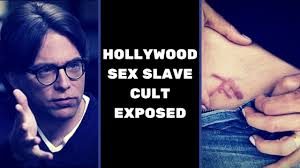 During an exclusive interview on The Campaign Show with Patrick Howley, which airs on Patriots Soapbox, Frank Parlato discussed the trial of Keith Raniere, NXIVM's cult leader and top dog. Parlato also talked about how Raniere and other NXIVM leadership were very closely aligned with Hillary Clinton, having given "illegally bundled money," to quote Big League Politics, to her 2008 presidential campaign.
According to Parlato, NXIVM routinely trafficked in teenage girls from Mexico, who were then turned into sex slaves and physically branded on their bodies with Raniere's initials. And unbeknownst to millions of Americans are the many mainstream politicians who, at the very least, appear to have known that this was going on – and some of whom may have also been perpetrators themselves.
As it turns out, Democrat senator for New York and 2020 presidential contender Kirsten Gillibrand has been called out for her close "family ties" to the NXIVM sex cult. Gillibrand's father and stepmother, who are second cousins, were both heavily involved with NXIVM before they married. Gillibrand's father, Doug Rutnik, is also a former employee of NXIVM.
According to Big League Politics, Gillibrand's father functioned as a broker between Raniere, NXIVM's leader, and then-New York attorney general Eliot Spitzer, who had been working at the time to "resolve" Raniere's "financial problems with the state" – this, according to Joseph O'Hara, another ex-employee at NXIVM-turned-whistleblower.
For more news like this about deep state politicians and their dirty deeds, be sure to check out Evil.news.
Bill Clinton's close friend Richard Mays got "hooked" on the NXIVM sex cult, whistleblowers say
Nancy Salzman, president of NXIVM, apparently acted as a personal "guru" for Gillibrand's stepmother, Gwenn Belcourt, who's said to have gotten "hooked" on the cult – along with Richard Mays, a close friend of former President Bill Clinton.
New York Senator Chuck Schumer is also said to have been connected to NXIVM, as the sex cult reportedly viewed him as a "friendly" Democrat ally, according to Parlato.
Be sure to check out the full discussion between Frank Parlato and Patrick Howley on YouTube.
In a nutshell, NXIVM was closely linked with Gillibrand and her family, the Clintons, and presumably many other deep state politicians, many of whom identify as Democrats, and all of whom would appear to have given cover for the untold wickedness that it propagated against innocent human beings.
As you may recall, NXIVM is the same sex cult that recruited "Smallville" star Allison Mack into its ranks, only to eventually turn her into one of its leaders to recruit other young women (and possibly young men) to become the next generation of sex slaves.
"At the time I worked for them, I thought they were a little peculiar," Parlato maintains. "But it wasn't until the end that I realized they were a downright evil group," he says.
You can read full copies of the court documents outlining NXIVM's suit against Rutnik, which Parlato shared with Big League Politics, at this link.
"There are women on the record who are now adults who have accused Raniere of statutory rape and there are some very suspicious incidents where Mexican girls came under the perimeters of Raniere's control and left under suspicious circumstances," Parlato adds.
"They came from Chihuahua, Mexico. I reported this to the authorities."
Watch for the upcoming website Satanism.news for more reporting on the satanic worship by globalist elites.
Sources for this article include:
---
If you go to the store to buy Meat, don't run to the Milk section or the Junk Food aisle looking for it!!
The Meat Section is the
True Gospel of Jesus Christ
.
The Milk Section is likened to those who will not preach on sin and
Hell
, just a feel good message, the Social gospel.
The Junk Food Isle is the outright false doctrine AKA the prosperity gospel, name it and claim it, the Hebraic Roots movement and other false teachings!!
Feasting on just Milk and Junk will eventually cause you great harm, you can count on it!!
---
If you appreciate what this Ministry is doing to Expose the Fake Christians, Satanists, Witches, Communist/Socialist Democrats, R.I.N.O Republicans and the assault on our Conservative, True Christian values,
please consider a small donation
to help us continue and expand. This Ministry is not only under attack by the Enemy, we are now under attack from supposed Christians also. It is what
Tom Horn calls 'Blood on the Altar"
!