"Buckets of arms and legs," found in facility.
Kelen McBreen | InfoWars – A Phoenix, Arizona company called Biological Resource Center (BRC) was a front for an alleged black market human body parts dealer who pleaded guilty to conducting an illegal enterprise.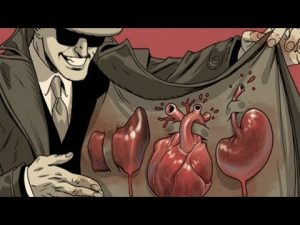 BRC advertised a service where they collect dead relatives' remains, use them for medical purposes, cremate the remaining portions and return them to family members.
However, 33 plaintiffs in a lawsuit say the company lied and treated their loved ones with disrespect by mishandling the bodies.
"Buckets of heads, arms and legs," "male genitalia," and a torso "with the head removed and replaced with a similar head sewn together in a Frankenstein manner," were all found in the building according to former FBI Assistant Special Agent Mark Cwynar's testimony.
A list dated 2013 was part of a court file showing prices for body parts.
The going rate for a head was $500, arms were $750, a whole body could cost up to $5,000 and a whole spine was $950.