I think there is more to this story. It does not make sense. My opinion is either a failed attempt to defame the Assemblies of God, and or an attempt to sacrifice her to so false god!
Woman fatally burned in suspected exorcism in Nicaragua
Update May 10, 2017 – Minister Sentenced to 30 Years in Prison Over Woman's Death From Fiery Exorcism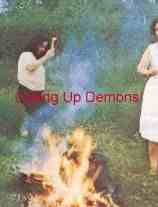 MANAGUA: A 25-year-old woman died Tuesday after being tied up and thrown on a flaming pyre in Nicaragua in what authorities said was suspected to be a deadly exorcism ritual.
Vilma Trujillo succumbed in hospital to the horrific burns inflicted on her a week ago by neighbors in her remote community who believed she was possessed by a demon, Nicaragua´s first lady and vice president, Rosario Murillo, told state media.