Superheros in comics and cartoons have come out queer in the last couple years so it is no surprise to see them come out on the movie screen.
Manufactures, Retailers and food icons have also come out queer. We have gone the way of Sodom and Gomorrah and the next step is destruction! Christian, stay close to the Lord because the rain falls on the just as well as the unjust! Matthew 5:45 "That ye may be the children of your Father which is in heaven: for he maketh his sun to rise on the evil and on the good, and sendeth rain on the just and on the unjust."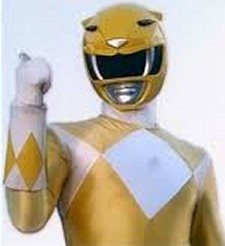 Excerpts from The Guardian: Power Rangers is set to become the first major superhero film to feature an out gay protagonist.
Early reviews of the film, the character of Trini the Yellow Ranger is revealed in one scene to be having "girlfriend problems", a moment that the film's director has described as "pivotal" in the film.
Click Here to Read morePower Rangers go Queer: First Gay Superhero on the Movie Screen?